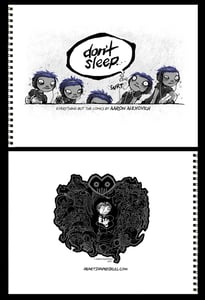 $

10.00 -

$

20.00
Signed art book. Semigloss paper, black wire binding, 8.5x11.
Color | 40 pages.
A collection of sketch commissions, character designs, art prints and doodles by Aaron Alexovich (who is me).
BACKWARD EDITION - $10 - The same book, but printed backward due to a printer's error (first page last, last page first). Consider it the Japanese edition!